Preparation
Prepare your diagram by lining up your three sheets of flipchart paper and draw two intersecting circles. This needs to be large enough to fit all of the cards with the practices that fit in the Team, Engineering, and Both (intersection) sections.
Add the cards to each section. Place them in any order/placement within the section they fall into. Spread them so the team can see how full the universe is of practices they can use to improve their team and engineering processes.
Round 1 – Review the Practices Review and clarify each practice so the team has an understanding of what the card represents.
Round 2 – What does the Team Think? Remove all of the cards from the universe and trisect the circles horizontally. Top line in Blue, bottom line in Green. Add the Legend and arrows as shown. Explain the three sections to the team. This is where the team interaction comes to the fore. Using a round-robin approach, have each team member take a card and place it in its corresponding section and in the place where they think the team is on the Legend: Not on Radar, Trying, not yet Embrace, and Embedded in Team DNA. Have them state why they think the team is where they're putting it. Continue through until all the cards are placed.
Round 3 – What Are Our Priorities? In one final round, ask each team member where they think focus for continuous improvement should be. Mark the card with dots (or stars, or whatever). Then of those few cards, have the team select #1 (they could have a card selected as #1 in each section depending on their state) to focus on.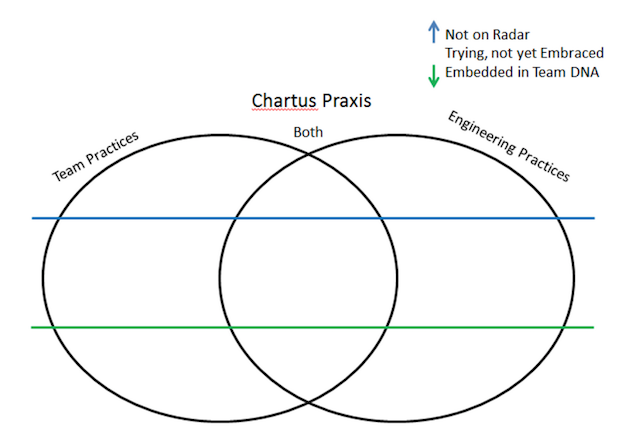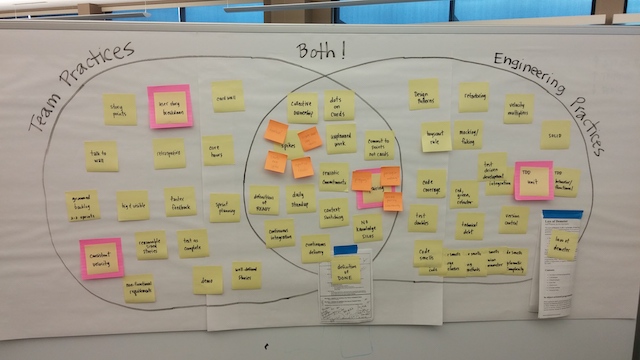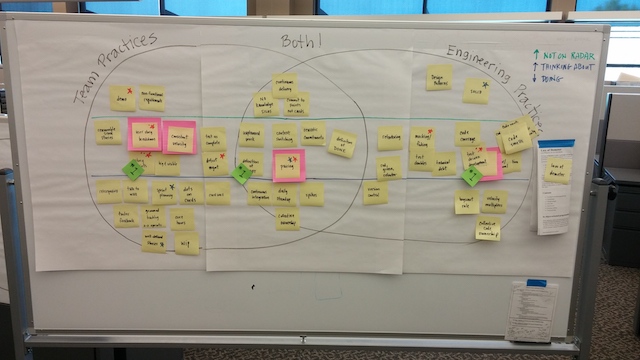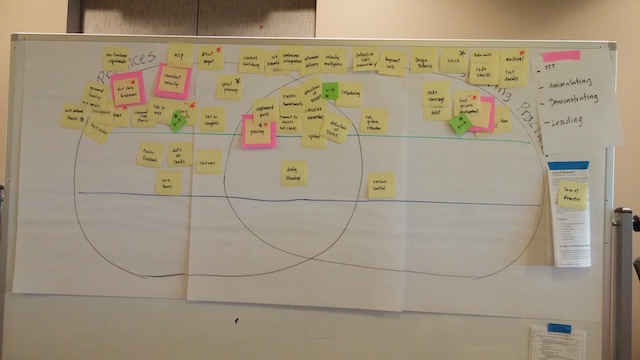 Conclusion
Remind the team this is a snapshot of the team's state. Set a timeframe to revisit the Chartus Praxis and have it evolve over time as the team matures.
---